Home Recent Articles Upcoming events
A Great Way
To Get Started In Marathon Training
Training for a marathon requires commitment and determination. Many runners often dream of running at least one marathon in their lifetime. If you are thinking about running a marathon you can take the first step by joining a marathon training program. These programs are often hosted by your local running club or by a running store in your town.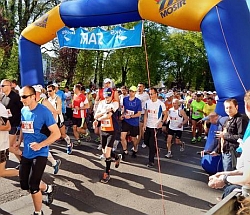 A common misconception about marathon training programs is that they are only for experienced runners. In fact a training program is a wonderful opportunity for beginners to learn what it takes to be a successful long-distance runner. Many organized programs provide long-run training on the weekends, making it ideal for any busy schedule. You will also meet other people who are committed to achieving the same dream of running a marathon as you.
Most running programs span four to six months of training for full marathons while a half-marathon training program will take three to four months to complete. Wherever possible try to give yourself some extra time (a week or two) to allow for any setbacks that might occur during this time.
Generally speaking, you should have a base of at least one year of regular running and be able to run 10K (6 miles) comfortably before starting training for longer distances
The advantage of joining a formal training program is you will receive continuous encouragement and support both from the trainers and the other members of your running group. In addition, the program will provide you with a safe and effective training schedule along with expert advice. Even if it is your first long-distance endurance run, a detailed program will help you get prepared both physically and mentally. It will help you understand what to expect along with a focused schedule to follow. A good training schedule is an important part of your marathon program. (See my previous article on this topic)
A good training program covers more than just running. You will learn about marathon nutrition both for your training and during the race itself. Another important topic is injury prevention - it's very easy to get injured during the long training period. You'll also get advice on the best type of running shoes to wear, as well as appropriate clothing.
A structured marathon training program is the best method for building stamina and also the mental focus you will need to run continuously for three or more hours.
The added bonus is you will meet some interesting people and enjoy an experience you will cherish for years to come.
The feeling of accomplishment when you cross the finish line of your first marathon is overwhelming and receiving your marathon medal at the end of the race is an exciting moment.
About the author: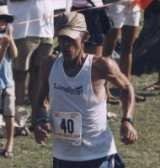 Mike has run over 30 marathons including New York and Boston. He has written many articles on the sport of running and is co-owner of the website Personallogs.com a publisher of personalized log-books for active people like cyclists, runners and triathletes.